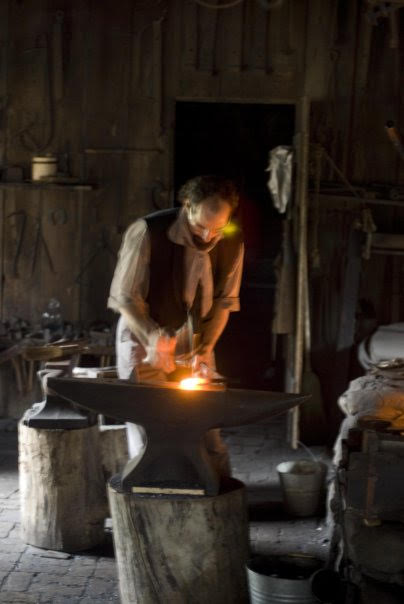 Artists in Action – JOSEPH CRESSWELL
Saturday and Sunday 12-7PM Maker's Zone
Joseph Creswell aka "Aelfred the Blacksmith" is literally bringing a blast from the past to ArtFest. Among other appearances, Joseph has worked the forge at Black Creek Pioneer Village to make the world a beautiful place one piece of metal at a time. His passion for recycling and reusing has turned cast off pipes and wiring into ornamental copper flowers and other medieval and steam punk inspired creations. Come and see craftsmanship at its finest.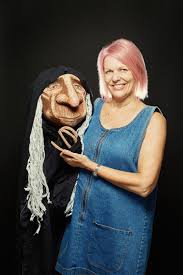 Artists in Action – MELANIE SKENE
Saturday and Sunday 12-7PM Maker's Zone
Melanie is one of the Hamilton Area's most creative and imaginative treasures and a featured Artists for the I Am An Artist campaign across the city. Melanie's work has been seen on stage with Dance, Theatre, and Aerial silk companies not only locally but also around the world. She has created giant sun puppets, marionettes, set pieces, and props for countless shows and outdoor events. See first hand how the puppeteer creates the creatures and characters that have fascinated and entertained people for centuries.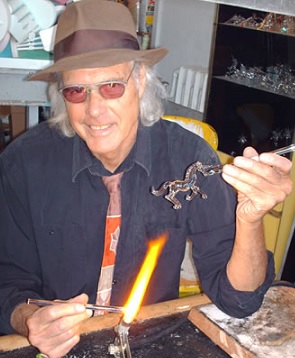 Artists in Action – JOHN LAYTON
Saturday and Sunday 12-7PM Maker's Zone
Educated at the Ontario College of Art, Layton has been a professional artist creating glass in the classic tradition since 1980.  Layton's creations have appeared in Readers Digest trade magazine, two Canadian films and as props in many productions of "The Glass Menagerie" across North America. Watch him bring the art of fine glass work come alive!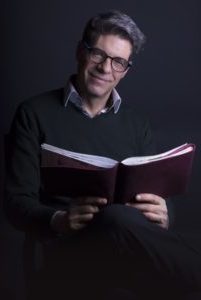 Artists in Action – LANCE DARREN COLE
Saturday and Sunday 12-7PM Maker's Zone
Be taken back in time by this Master of Venetian Long Stitch Bookbinding, Lance Darren Cole. As he says, "It is a little skill I picked up in Italy." Watch as he creates beautiful leather bound journals, albums, and limited edition codex style volumes. These one of a kind, unique works of art are suitable for all occasions. He will also be sharing in the Literary Cafe from his two inspired rhyming collections, Fables for Your Tables and Keys of Truth. Lance is happy to be in Waterdown for ARTSFEST!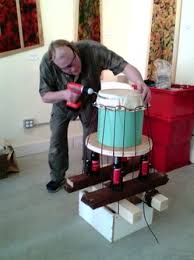 Artists in Action – JOHN PROCTOR
Saturday and Sunday 12-7PM Maker's Zone
John Proctor of Earth Tones Studio has a motto: "If you have a heartbeat you can drum!" When John is not making drums he can be found working on a new prototype for his latest musical instrument made from recycled materials. Make crazy Music with John as he demonstrates how to turn the most unusual objects into sound filled instruments.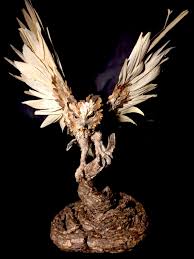 Artists in Action – CESAR CORDOBA
SATURDAY AND SUNDAY 12-7PM MAKER'S ZONE
Cesar Cordoba will be building one of his beautiful sculptures here on the ArtsFEST grounds. Cesar has been inspired to raise our awareness of the many animals that are now endangered species. Watch as he demonstrates a fusion of traditional Mexican techniques with plants and organic materials that Cesar has collected in Canadian forests or parks. The sculptures are made with paper and wire, and later defined with dry plants giving realism and detail.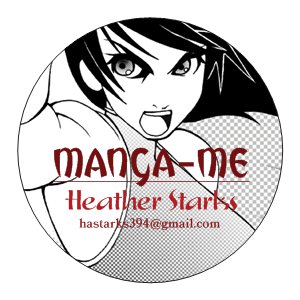 Artists in Action – HEATHER STARKS
Saturday and Sunday 12-7PM Maker's Zone
MANGA-ME! is back by popular demand. ArtsFEST again welcomes emerging animator: Heather Starks on site to draw your portrait in Manga style while you wait. See yourself transformed into a comic book hero! Come ask Heather: "Please, Manga me!"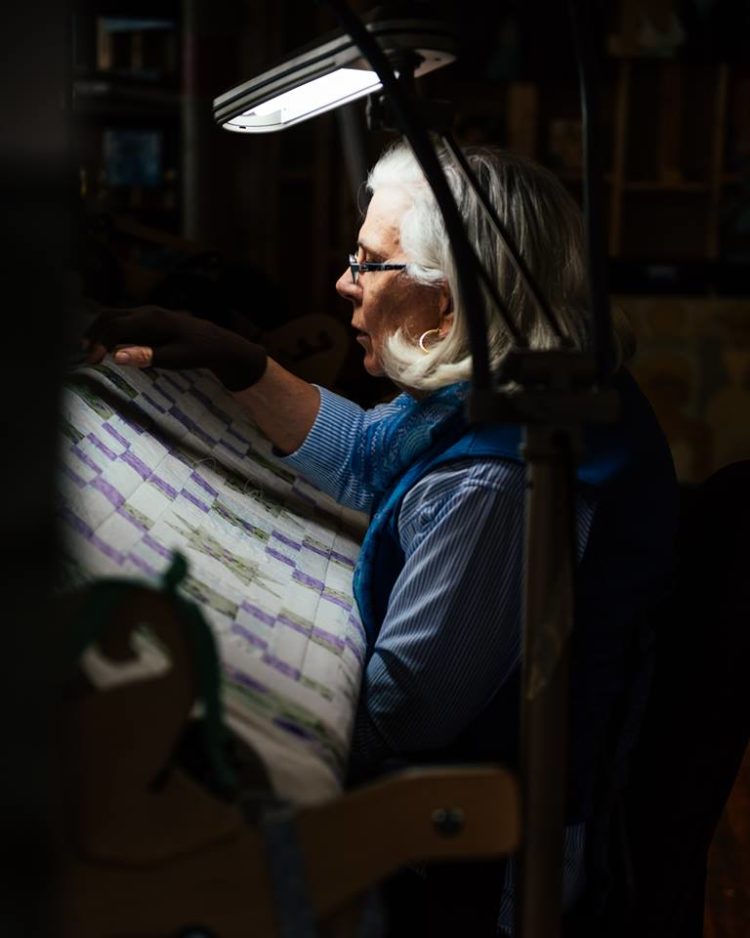 Artists in Action – ANN ROY
Saturday and Sunday 12-7PM Maker's Zone
Ann has been a quilter since 2004. She enjoys hand and machine quilting on projects ranging in size from her 5 inch by 7 inch Tea Cup Portraits to full Queen size bed quilts. She has a studio space at the Cotton Factory Share Space where she has set up her full size quilt frame and gains inspiration form the surrounding artists.