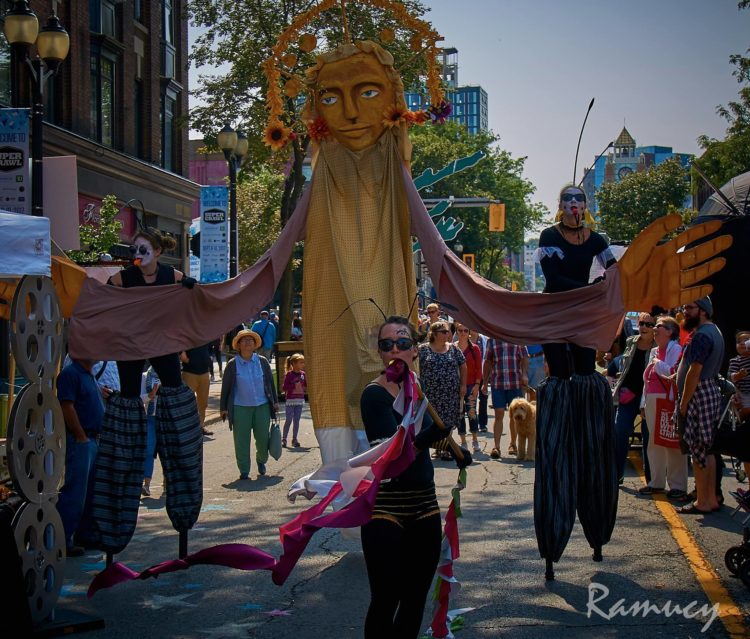 HAMILTON AERIAL GROUP
PERFORMANCES THROUGHOUT THE WEEKEND
Raise your eyes to the skies to view the amazing feats of balance and flexibility of the Hamilton Aerial Group.  This wonderful aerial arts and stilt walking club enjoy making the Circus Arts accessible to the community. They are passionate about the Arts, and even more passionate about everyone having the chance to learn and grow in a close, supportive community. HAG is a family of people from all walks of life and all sorts of artistic backgrounds with a love for aerial silks, lyra hoop, corde lisse, static trapeze and stilt walking.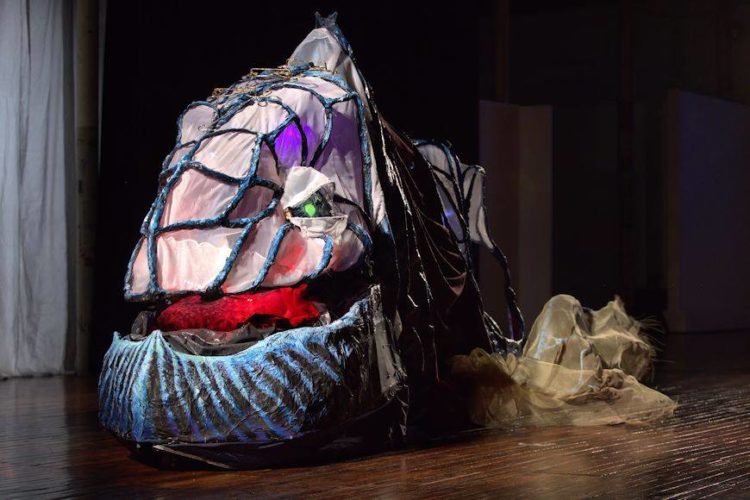 THE GIANT WHALE PUPPET BY CESAR F. CORREA CORDOBA
ON SITE ALL WEEKEND
Watch for Cesar's beautiful Whale floating through the Festival or resting in the evening by the Gallery Stage. Hamilton Artist Cesar F Correa Cordoba hails from Mexico and currently works from his studio in the Cotton Factory. This talented artist works in a variety of medium from Mural to Sculpture. His current love is working with natural, found, and recycled objects; transforming 'trash' into treasures.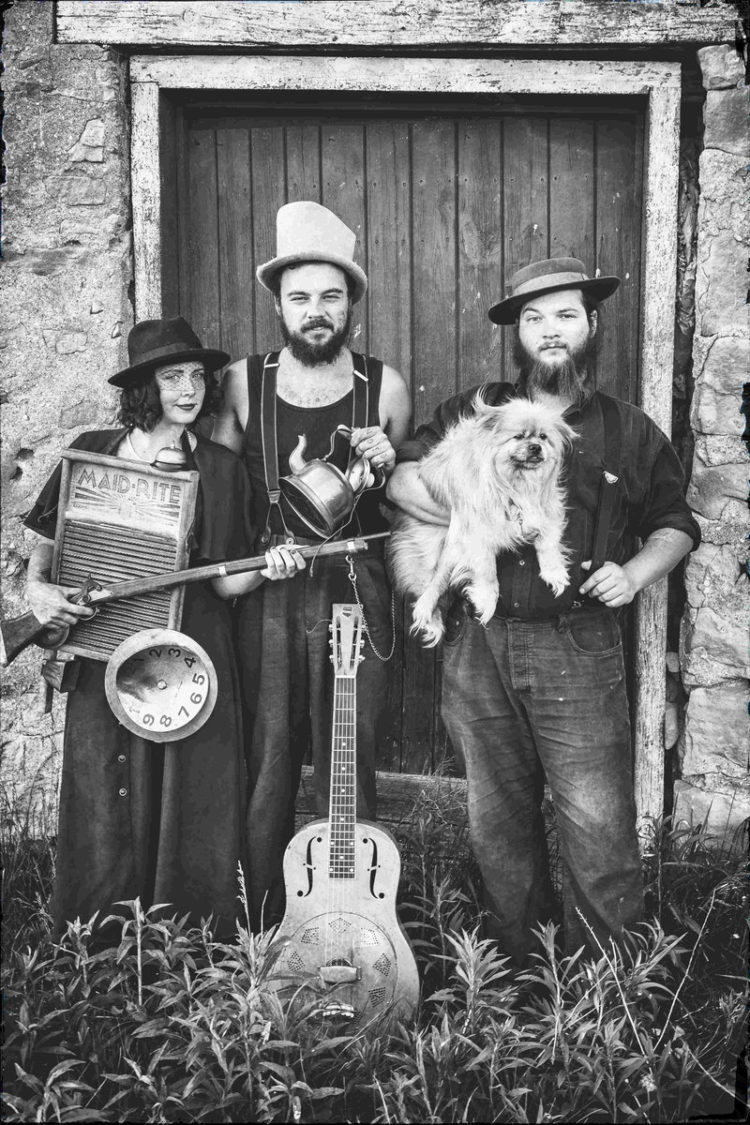 THE VAUDEVILLIAN
SUNDAY, AUGUST 19 – FESTIVAL GROUNDS
Local Trio The Vaudevillian will get your toes tappin' and knees a-slappin'.  Step back in time with Jitterbug James, Norah Spade and Piedmont Johnson as they ripp up the rug with roaring tunes from the 1920's. The Vaudevillian will have Waterdown off its doggone caboose & doin' the lindy hop!" alt="att_Dusk_2016_600_1″ width="800″ height="550″ />
[/one_fourth]
WASHBOARD WORKSHOP WITH NORAH SPADES
SUNDAY, AUGUST 19 – FESTIVAL GROUNDS
Join Norah from The Vaudevillian as she slaps and slides you through the fundamentals of washboard percussion.  Washboards provided, but if you have your own then bringer along!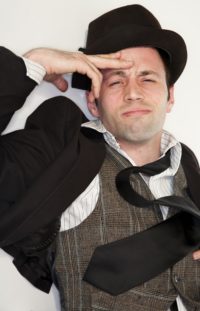 SALSA WITH TREVOR COPP
SATURDAY – FESTIVAL GROUNDS
To say Trevor loves to Salsa would be an understatement! Trevor has traveled the world seeking out unique venues for his passion. Trevor Copp was a full-time ballroom dance instructor and regional Fred Astaire's Canada American Style Latin/Ballroom Champion. He retired from teaching to pursue his love of theater and now runs Tottering Biped Theatre, a professional theatre company emphasizing social justice and highly physical work in Burlington. Tottering Biped's Shakespeare productions at the Royal Botanical Gardens have become a must see in the area.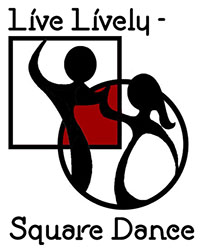 WATERDOWN VILLAGE SQUARES
PERFORMANCES THROUGHOUT SUNDAY
Swing your partner round and round! Enjoy the fun with Waterdown's own square dancing club, The Village Squares, as the demonstrate how to Doh-Si-Doh and Promenade.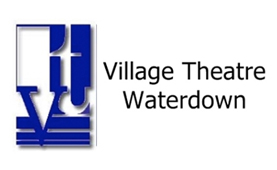 VILLAGE THEATRE WATERDOWN
FESTIVAL GROUNDS ALL WEEKEND
Watch for Waterdown's own Village Theatre Cos-Players roaming the grounds of the Festival.  They will regale you with their Theatrical wisdom and stories of years performing for Waterdown Audiences. View memorabilia from 40 years of Village Theatre on display in the Glass Galleria of The Memorial Hall.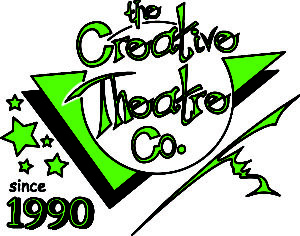 CREATIVE THEATRE COMPANY
FESTIVAL GROUNDS ALL WEEKEND
Get ready to enjoy Theatre like you've never seen it with Waterdown's own Creative Theatre Company! Jennifer and Claudette will be on site to include you into their own brand of creativity.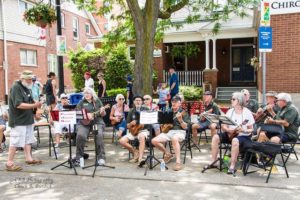 POACHER UKELELE BAND
SUNDAY – FESTIVAL GROUNDS
What happens when a group of friends have a charitable spirit? And if these friends all play the Ukelele? The Poacher Ukulele Band started up as, and remains a group of musical friends who wanted to learn to play the Ukulele, and sing together. Their songs are chosen from the favourites of each member and encompass a wide variety of genres. Best of all they donate any payment or honorarium to charity.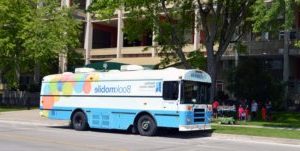 HAMILTON PUBLIC LIBRARY BOOK BUS
SUNDAY AFTERNOON
The Library in Waterdown is open on a Sunday! ArtsFEST welcomes the Hamilton Public Library's Book Bus. Step inside and have a browse or enjoy a storytime lead by one of our Librarians.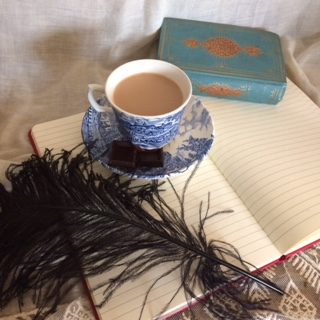 THE LITERARY CAFÉ
12-6:00PM ALL WEEKEND IN MEMORIAL HALL
Enjoy stories, poetry and song surrounded by the stunning Visual Art of the Pop-Up Gallery.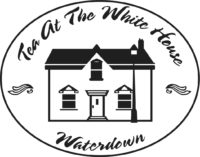 An array of refreshments are provided by Waterdown's own:Tea at the White House and Jitterbug Cafe.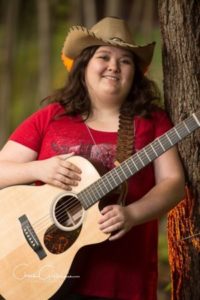 SINGER – HAYLEY VERRALL
PERFORMANCES BETWEEN READINGS
Hayley stepped on stage for the Open Mic at ArtsFEST 2017 and wowed everyone. This year Hayley will be performing between readings at the Cafe. She has been singing since age 10, and recorded her original songs when she was 16. Hayley is a well known face in the city, regularly performing at venues such as Boston Manor and the inauguration of City Council at the Burlington Performing Arts Centre; Festivals have included: Culture Days, Appleby Line Street Festival and Canada Day.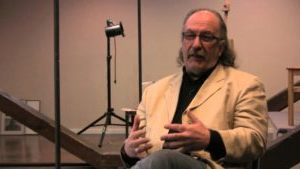 POET – JAMES TUGHAN
NOON – SATURDAY
James has been involved with the Festival since its inception.  Primarily known as a visual artist working in as a cartographic realist in chalk pastels, he has recently been drawn into the world of poetry. Poetry has given him a way to articulate more directly certain aspects of the world of persons, the world of spirit, both in terms of lament and celebration, and in overview and intimacy. He is the founder of the Semaphore Fellowship and co-founder of the Flagship Gallery, Hamilton. He self-publishes under Nadir Press.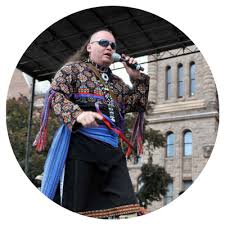 OJIBWAY STORYTELLER – AARON BELL
1:00PM – SATURDAY
Aaron has shared his gifts of First Nations storytelling to critical acclaim from both teachers and students. His engagements are entertaining as well as educational. His presence captures the imaginations of all audience members, young and old, through his use of voice, stage awareness and confidence. The true art form of the First Nations Storyteller is realized within his presentations. One thing that distinguishes Aaron from other performers is his true caring within what he is doing. From the moment Aaron takes to the stage, audience members are immediately aware something special is going to happen.

VOICES OF EMERGING WRITERS
2:00PM – SATURDAY
Join us to listen to our up and coming teen authors, poets and novelists. You will be amazed at the talents of these young people. Who knows you may even hear a future Rowlings, Azimov, or Shelly.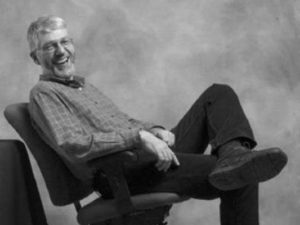 Poet – John Terpstra
3:00PM – SATURDAY
Hamilton poet and writer John Terpstra won the City of Hamilton Writing Award in 2016, and has been short-listed for the Governor General's Award.  One of his poems, called "Giants", is on a plaque that stands on the edge of the Niagara Escarpment in Sam Lawrence Park, overlooking downtown Hamilton. He is also a cabinetmaker and carpenter, and once worked out of a shop in a quonset hut in Waterdown at Clappison's Corners. His woodworking can be seen in the Westdale Library; a bookshelf full of book-sized pieces of woods of different species.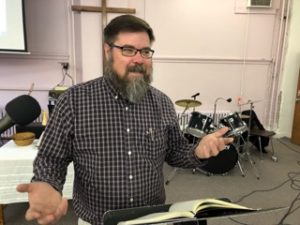 THE REMBRANDT PARABLES – TIM COOPER
3:30PM – SATURDAY
Hamilton author TJ Cooper is back for his third year with a whole new series of Parables!  Follow the exploits of Morton's Cafe waiter 'Rembrandt' and his eclectic assortment of friends and acquaintances as they navigate through life and lunacy in the city of Hamilton. Tim lives with his wife and daughters in Hamilton, Ontario. His writing career began in grade two when he read his first book, "Mr. Fast", to Mrs. Malcomson's class. In the years following, he's expanded his repertoire to "The Rembrandt Parables" podcasts and his Novel "The Pastor Who Hated Church".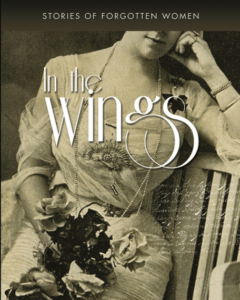 SHORT STORY – AUTHOR READINGS AND BOOK SIGNINGS
4:30PM – SATURDAY
In the Wings: Stories of Forgotten Women, and its sequel Brought to Light: More Stories of Forgotten Women (Seraphim Editions) tell stories we may think we know, through the eyes of women. Some of them were connected to a famous man, while others became famous themselves, but have been forgotten or misremembered. The subjects include people as diverse as Michelangelo's wet-nurse and Canadian civil rights pioneer Viola Desmond. Both collections were edited by Bernadette Rule, who has gathered some of the writers to offer a tasting platter you'll never forget.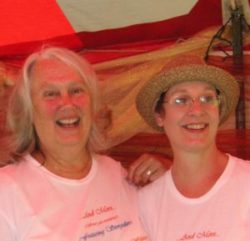 Storytelling – Fresh's: Carol Leigh Wehking and Brenda Byers
12:00 Sunday
ArtsFEST welcomes the talents of the FRESH Story Tellers, Carol and Brenda. These Tellers have performed together as the duo "And More…" at festivals and concerts in southern Ontario. Between them, there is nearly half-a-century of storytelling experience. Their joint repertoire ranges from ancient epic and saga to folk tales to literary tales (told with permission) and original stories based in history.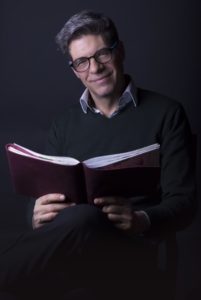 POETRY – LANCE DARREN COLE
1:00PM – SUNDAY
Lance Darren Cole is a poet/ bookbinder and purveyor of the arts, who was raised along the Niagara escarpment. He will be sharing from his two inspired rhyming collections, Fables for Your Tables and Keys of Truth. He is also a master of Venetian Long Stitch bookbinding he 'picked up' in Italy. He creates journals, albums & limited editions for all occasions. Lance is happy to be in Waterdown for ARTSFEST!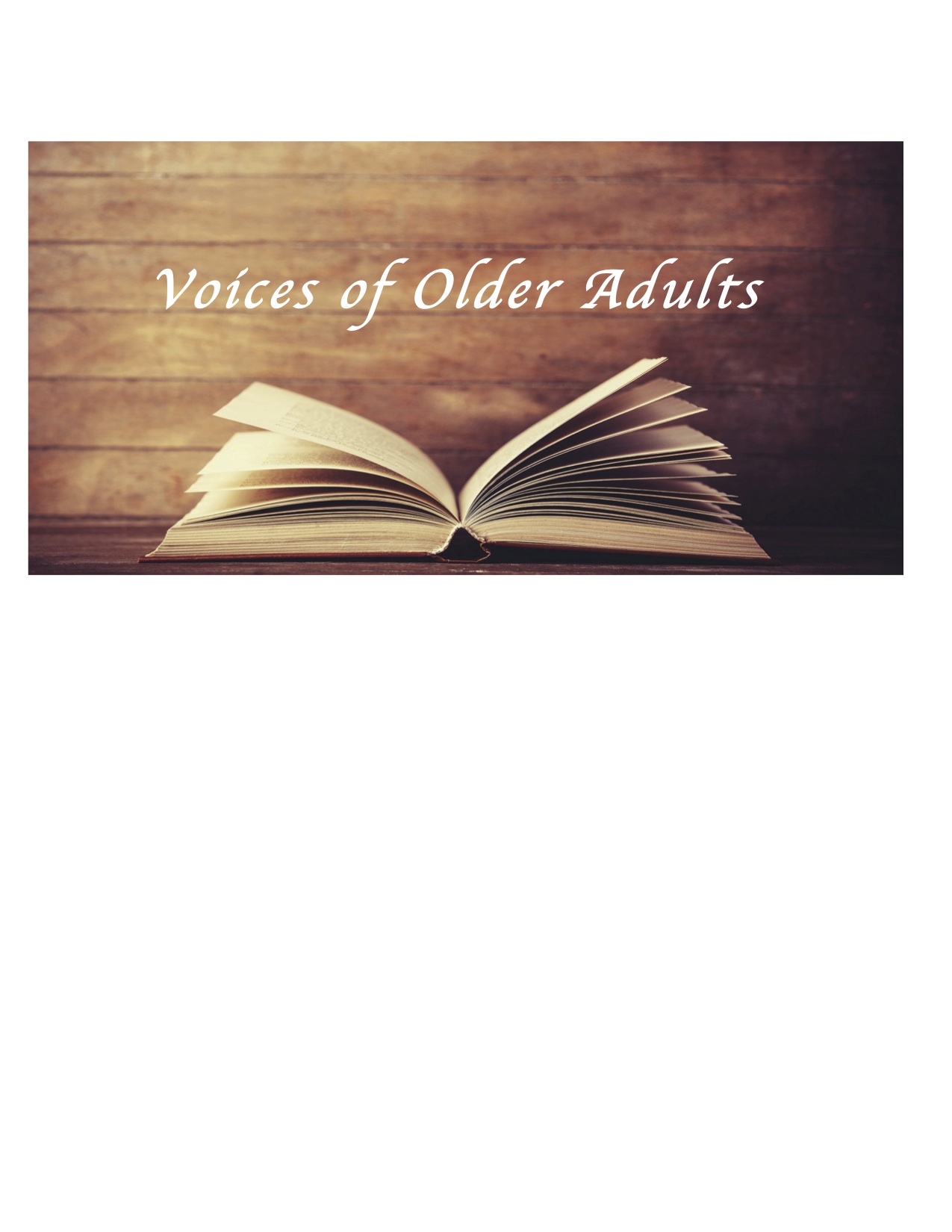 SHORT STORIES – VOICES OF OLDER ADULTS
2:00PM – SUNDAY
Enjoy the experiences of Hamilton Area Writers who have united under the banner of Voices of Older Adults. This year we will enjoy fiction and memoir from five local authors. Be inspired to write your own stories!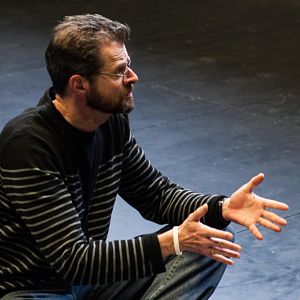 ACTOR AND STORYTELLER – RAY LOUTER
3:00PM – SUNDAY
Performer extraordinaire, Ray Louter will enthral you with tales of wonder and imagination. When he was six years old Ray's grandfather called him "preacher" which was a nice way to say, "Man does that kid talk a lot". He joked his way through high school, acted his way through university, clowned his way through theatre work and fell into a teaching career. Then he discovered story and everything came into focus. Everything. He and his family have lived in the Hamilton area for 30 years.